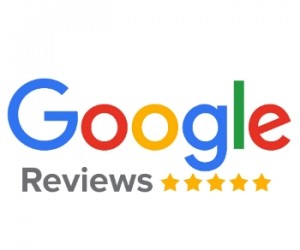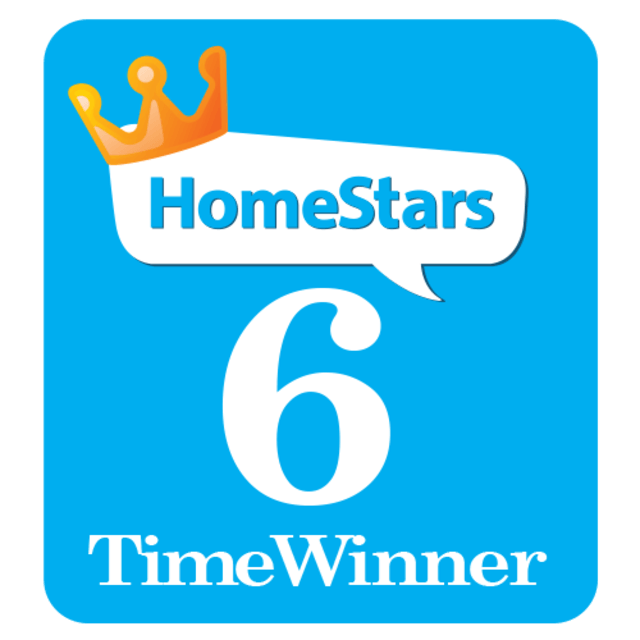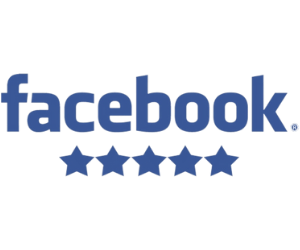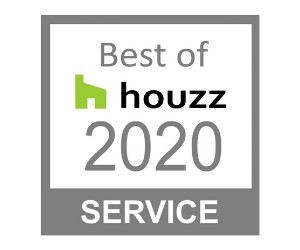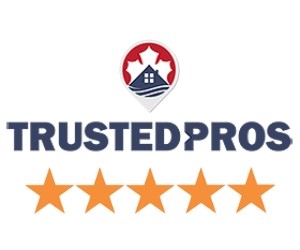 A Reliable Sealing Service In Bolton
Having a beautiful driveway is imperative to having great curb appeal. We can help you achieve this with our driveway sealing Bolton service. We are committed to delivering amazing results in a timely fashion.
Our Driveway Sealing Process
Step 1

: Cleaning Your Driveway

First we clear your driveway of any debris.
Step 2

: Taping

Surrounding

We then tape off the area that we are going to seal.
Step 3

: Major Crack Filling

We inspect your driveway for any cracks that need to be filled.
Step 4

: Applying Our Oil-Based Sealer

Our experts then apply our incredible sealer.
Our Driveway Sealing Bolton Prices
We commit to helping Bolton homeowners maintain and design a beautiful home that they can be proud of. That is why we aim to provide fair and affordable rates for our driveway sealing service. Whether you have a 1-car, 2-car or 4-car driveway, you can trust us to seal it correctly for the best possible price. Review our prices below and give us a call to book our service.
2 coats of sealing made by overhead
Taping of concrete and interlocking on sides of the driveway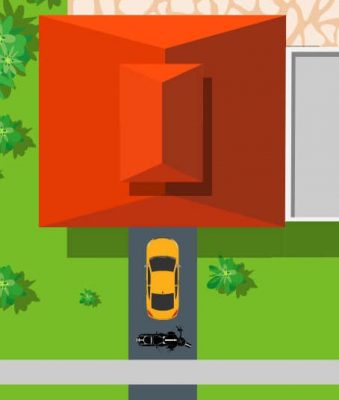 2 coats of sealing made by overhead
Taping of concrete and interlocking on sides of the driveway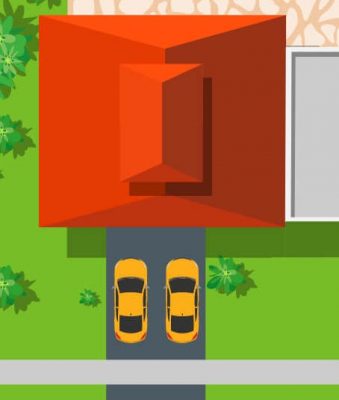 2 coats of sealing made by overhead
Taping of concrete and interlocking on sides of the driveway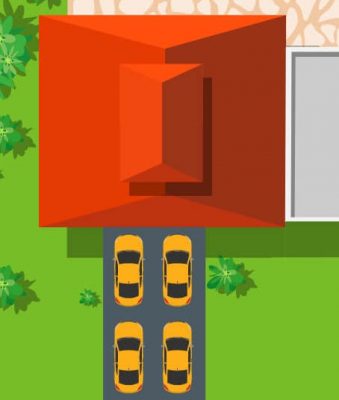 Custom Driveway
Get a Quote in Minutes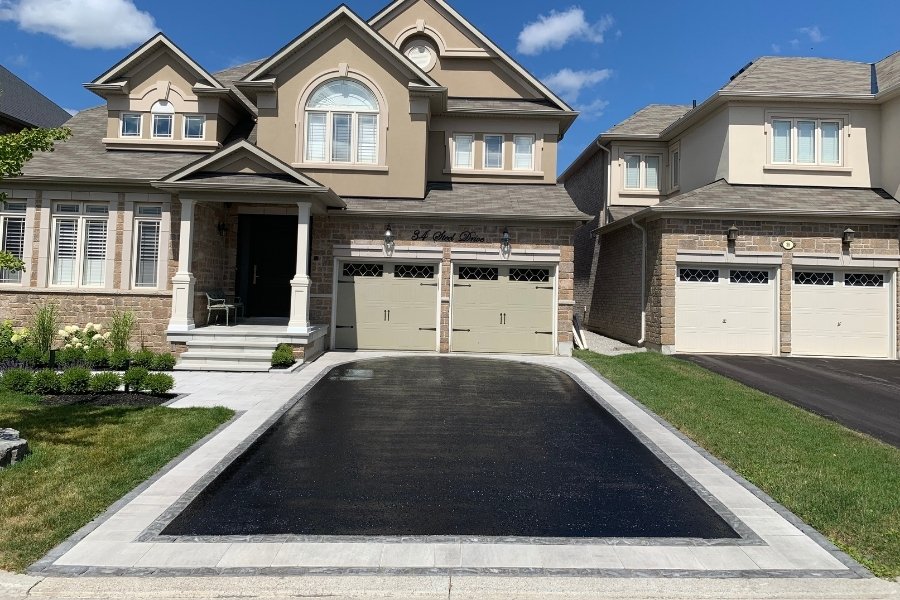 Residential Driveway Sealing Services in Bolton
Looking for a team of professionals who know how to
seal a driveway
? We've got you covered. Our team is filled with experts who are ready to help you with your next asphalt sealing project. We work with driveways of any shape or size in Bolton and apply
oil-based sealant
in all of our packages. Your property is our priority and we ensure that all
cracks are filled and repaired
so your driveway looks brand new.
Commercial Sealing Services in Bolton
The appearance of your business is important and you want to make a good first impression. Your clients deserve to experience a smooth entrance with our
commercial asphalt sealing services
in Bolton. Our range of experience will bring your commercial property back to life and impress your customers. Take advantage of our
parking lot line painting services
so your parking lot can pop with clean, freshly painted lines. Maintaining your commercial property helps your company's reputation and any visible damage can hurt your credibility. That's why we offer the best
asphalt repair
services from
pothole repair
to
crack sealing
. We even offer
catch basin repair
services so rainwater gets collected efficiently on your property.
Residential & Commercial Asphalt Sealing Services
| | |
| --- | --- |
| ✓ FREE Estimate | (647) 812-7845 |
| ✓ Top Rated Services | 348 Reviews |
| ✓ Service Areas | Bolton & GTA |
| ✓ Sealing Cost | Competitive Pricing |
Choose Our Sealing Team
From Columbia Way to Waterbury Street, we have every Bolton homeowner covered with high quality driveway sealing services.
Constant exposure to the sun can cause an asphalt driveway to lose its luster and develop a weathered or faded look. That's why you can use our driveway sealing Bolton service.
Our company uses an oil-based sealant that is resistant to oil, gasoline and salt. Additionally, it is composed of liquid asphalt, sand, solvents, tar and petroleum. Some will notice that these ingredients can also be found in asphalt, which is what makes our sealant the best choice for your project.
Check Out Our Asphalt Sealing Work!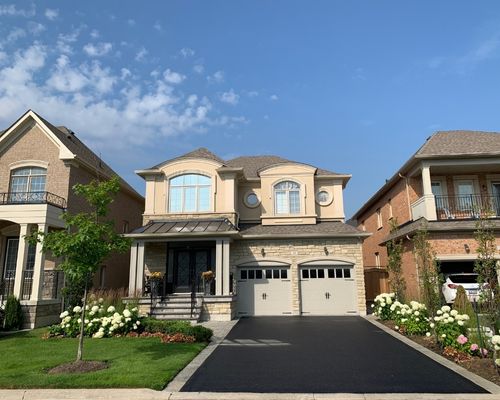 Driveway Asphalt Paving
Asphalt driveway paving is a popular choice among homeowners due to its durability, affordability, and ease of installation. The process involves laying down a hot mix of asphalt on a prepared base, which is then smoothed and compacted to form a smooth surface. Asphalt driveways are resistant to harsh weather conditions and can last for many years with proper maintenance. They also provide a smooth and safe surface for vehicles to drive over. Asphalt driveway paving is a cost-effective solution for homeowners looking to enhance their property's curb appeal while also improving functionality. It's essential to hire a professional paving contractor to ensure that the asphalt driveway is installed correctly and maintained properly to maximize its lifespan.
Parking Lot Asphalt Paving
Asphalt parking lot paving is a common choice for commercial properties due to its durability and cost-effectiveness. Asphalt parking lots are resistant to harsh weather conditions and heavy traffic, making them a popular choice for high-traffic areas. Asphalt parking lot paving requires regular maintenance, including sealcoating and patching, to ensure its longevity. It's crucial to hire a professional paving contractor with experience in asphalt parking lot paving to ensure that the installation is done correctly and to minimize the need for repairs in the future. A well-paved asphalt parking lot can enhance the appearance of your commercial property while providing a safe and functional space for your customers and employees.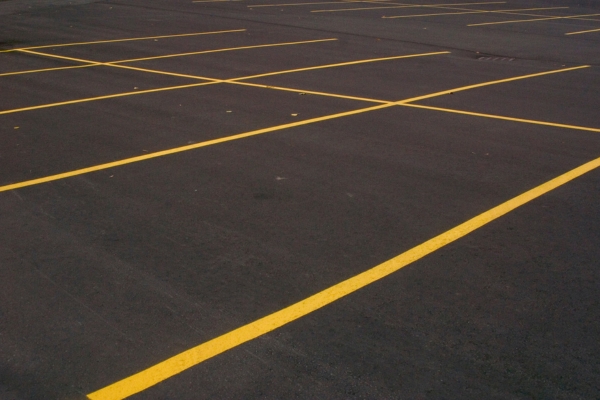 Asphalt Sealing Pros
We have the experience that you can count on.

Support Your Can Rely On
We'll answer your questions and keep you updated.

Affordable Rates
We will strive to offer you the best rate on our services.

The Right Tools
We use the best tools to deliver incredible results to our clients.
Experienced With A Great Reputation

Called them to get my asphalt driveway sealing done and had a chance to speak with their sales representative Alex, very nice guy, he explained everything to me, how the process goes, difference of material they use and gave a quote. A few days later they came, did all what we discussed, no any negative surprises.
Alex S.

Kyle and his team provided excellent service! The communication, quote information, and asphalt sealing service was exactly what we were looking for. We have two driveways and both were completed with high quality craftsmanship! Thank you!
Derek H.

I got a seal coating for my driveway from Action Home Services last year from Kyle, job was done professionally my beige stone around the driveway stayed clean. After 8 months driveway still looks good despite every day usage and a heavy snow storms. Fair price, highly recommended.
Artem V.

Quick response. Good service. Explain and suggest next steps.Staff are hardworking and pay attention to details. Thanks a lot Flexible payment options, and we will reuse them again in a couple of years for maintenance. Thanks again!
John K.

Saw this Company by doing a driveway seal coat for my neighbor, they seemed to me a professional guys , very polite attitude and they did a really great job. High attention to details and good quality service. There is no doubt I'll call them again.
Nikita K.